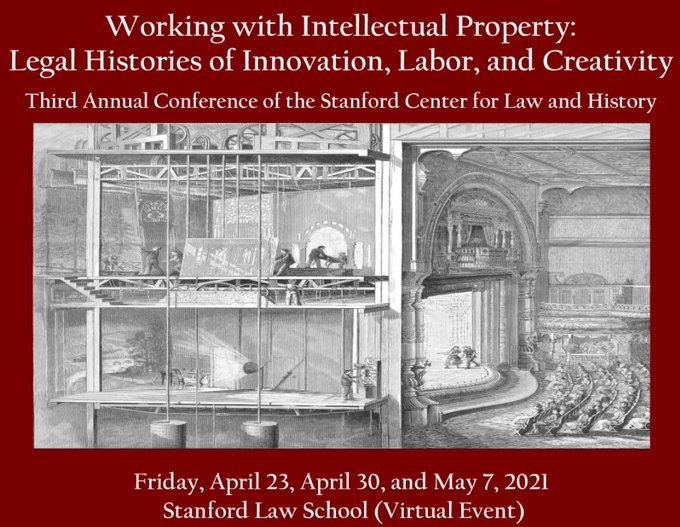 [We share the following announcement.]
The Third Annual Conference of the Stanford Center for Law and History will take place virtually on April 23, April 30, and May 7, 2021.
Here is the program with abstracts for Working with Intellectual Property: Legal Histories of Innovation, Labor, and Creativity.
You can register here.

--Mitra Sharafi