We are delighted to welcome
Sam Erman
to the blog as our April guest blogger. He is an associate professor at the
USC Gould School of Law
, where he teaches constitutional law and legal history. He also teaches a large-enrollment undergraduate legal history course in the college.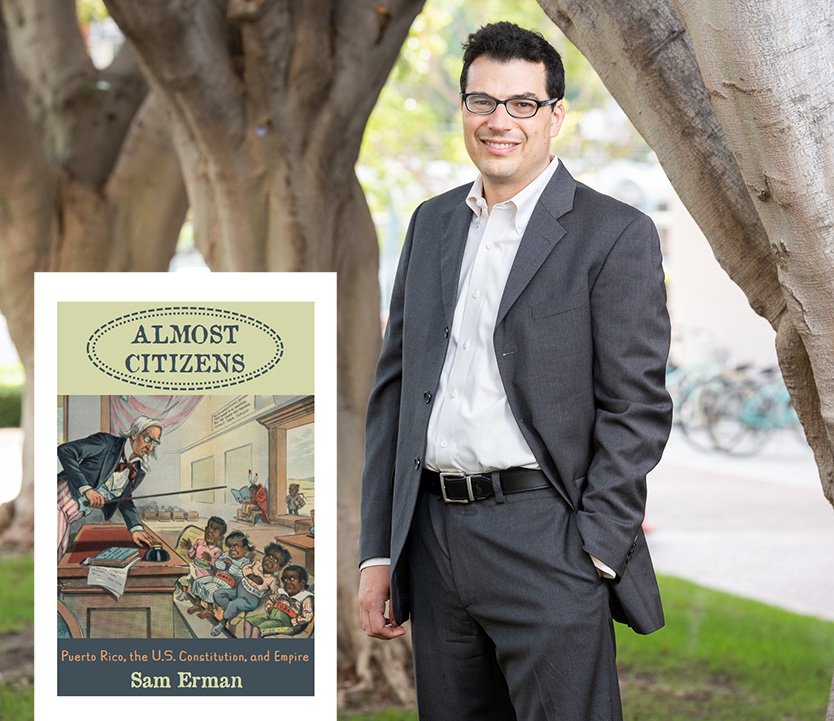 Credit: @USCLawLibrary (Twitter feed)
Prior to joining the faculty at USC, he held fellowships at the Smithsonian Institution and Harvard Law School. He also clerked for three federal judges: Supreme Court Justices John Paul Stevens and Anthony M. Kennedy and D.C. Circuit Judge Merrick B. Garland. He holds a J.D. and Ph.D. in American Studies from the University of Michigan.
Professor Erman is the author of
Almost Citizens: Puerto Rico, the U.S. Constitution, and Empire
(November 2018),
which is part of Cambridge University Press's Studies in Legal History series. The book has received well-deserved attention, including, most recently, in the book review pages of the
New Republic
. Articles related to the book project have appeared in the
California Law Review
and the
Journal of American Ethnic History
.
Professor Erman is currently at work with Nathan Perl-Rosenthal on a history of jus soli citizenship, jus sanguinis citizenship, and their predecessors. With Perl-Rosenthal, he has also written a chapter in the
Oxford Handbook of Legal History
on
Historian's Amicus Briefs
. The chapter draws in part on his own experience organizing amicus briefs, as in the citizenship case
Tuaua v. United States
. Erman also writes op-eds related to his historical work (see, for example,
this one
, on "devastation without representation" in Puerto Rico in the aftermath of Hurricane Maria).
At USC, he serves on the steering committee for the Center for Law, History and Culture and co-chairs the steering committee for the major in law, history and culture. He is also currently on the Provost's Taskforce on University Nomenclature, which seeks to come up with guidelines for deciding when buildings and other parts of the university should be renamed.
Welcome, Sam Erman!