Legal historians, indulge your interests in war, crime, and Nazi Germany with this week's book reviews:
In the
NY Times
, one can
read about
Nazi policemen (Frank McDonough's
The Gestapo: The Myth and Reality of Hitler's Secret Police
) and in the
NYRB
,
about Nazi drug-users
(Norman Ohle's
Blitzed: Drugs in the Third Reich
, which covers Hitler's use of traditional stimulants as well as "b
y-products of uterine blood, the sexual hormone Testoviron, and even Orchikrin, a derivative of bulls' testicles
").
In
The Guardian
, Julia Lovell
reviews
The Cultural Revolution on Trial
, Alexander Cook's history of the the 1980 trial of the
Gang of Four
, which, Cook argues, "exposed intriguing faultlines in a political system struggling to break with revolutionary politics," and Colin Kidd
reviews
David Horspool's
Oliver Cromwell: The Protector
and Cromwell's "dithering" between political forms.
In the
New Rambler
, John Witt reviews David Armitage's
Civil Wars: A History in Ideas
, which is a "brilliant … adventure" through civil wars throughout the ages, and shows how the contested meaning of the "civil war" is a "core feature of its significance." Karen R. Long
reviews
Armitage's book for
Newsday
.
In the
LARB
, Brian Goodman reviews Timothy Garton Ash's
Free Speech: Ten Principles for a Connected World
and Josh Jacobs
reviews
John Pfaff's
Locked In: The True Causes of Mass Incarceration and How to Achieve Real Reform
, which seeks to correct the "myth" that punishment of drug offenses and other nonviolent crimes, alone, caused mass incarceration. Rachel Lu
reviewed
Pfaff's book for the
National Review
.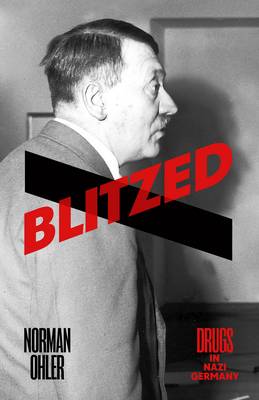 The March issue of the
Federal Lawyer
includes reviews of
Game Over: The Inside Story of the Greek Crisis
, by George Papaconstantinou;
Waging War: The Clash Between Presidents and Congress, 1776 to ISIS
, by David J. Barron, and
Once in a Great City: A Detroit Story
, by David Maraniss.
The New Books Network offers interview-reviews with
Christopher Lowen Agee
(on his recent book,
The Streets of San Francisco: Policing and the Creation of a Cosmopolitan Liberal Politics, 1950-1972
),
Tyina Steptoe
(on
Houston Bound: Culture and Color in a Jim Crow City
),
Phoebe Chow
(on
Britain's Imperial Retreat from China, 1900-1931
),
Paul Harvey
(on
Bounds of Their Habitation: Race and Religion in American History
), and
Benjamin Schonthal
(on
Buddhism, Politics and the Limits of Law: The Pyrrhic Constitutionalism of Sri Lanka
, which examines the relationship between constitutional law and religious conflict in Sri Lanka during the twentieth and twenty-first centuries). And if your desire reviews of Blitzed parallels a young Nazi's hunger for Orchikrin, check out
this interview
with Norman Ohler.