W.W. Norton has recently released
Practical Equality: Forging Justice in a Divided Nation
, by
Robert L. Tsai
(American University). Here's a description from the Press:
Equality is easy to grasp in theory but often hard to achieve in reality. In this accessible and wide-ranging work, American University law professor Robert L. Tsai offers a stirring account of how legal ideas that aren't necessarily about equality at all—ensuring fair play, behaving reasonably, avoiding cruelty, and protecting free speech—have often been used to overcome resistance to justice and remain vital today.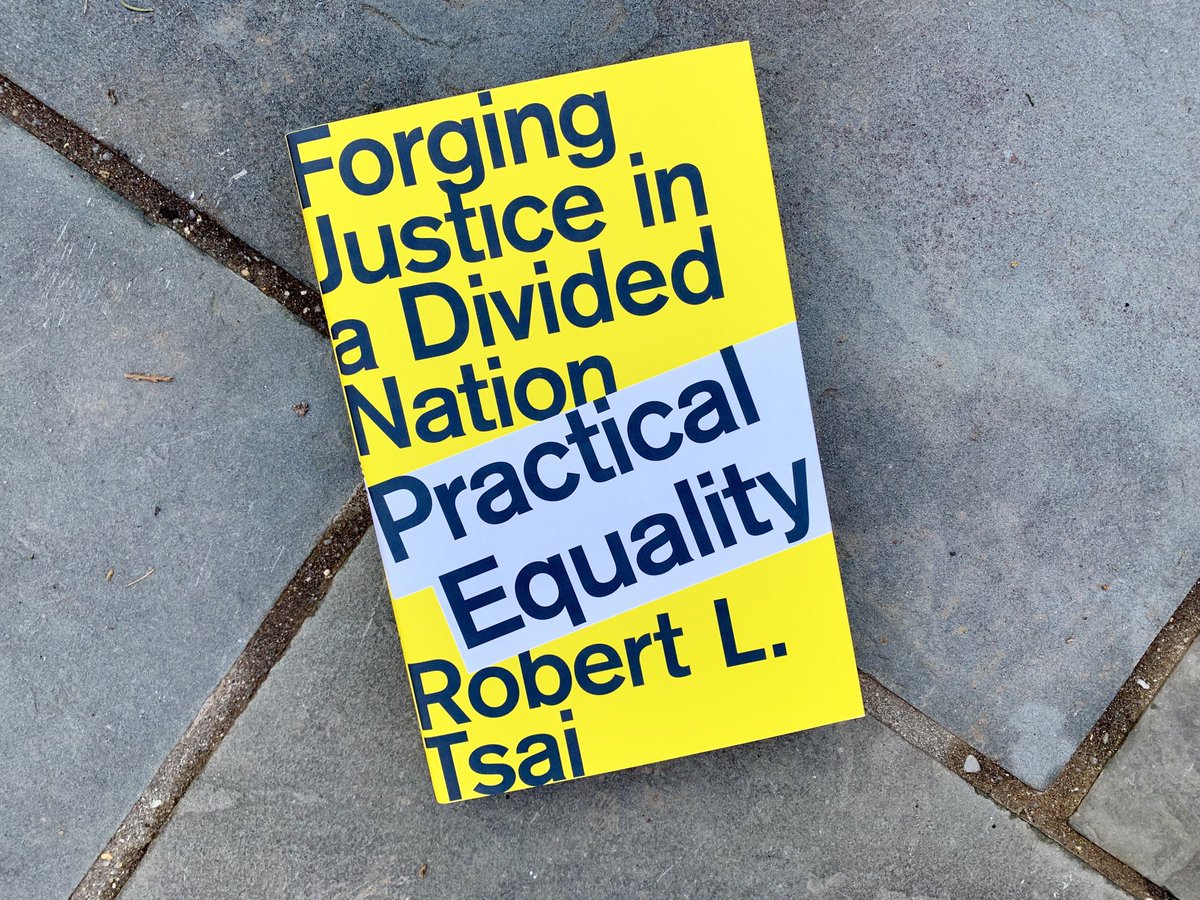 Credit: @PracticalEqual
Practical Equality is an original and compelling book on the intersection of law and society. Tsai, a leading expert on constitutional law who has written widely in the popular press, traces challenges to equality throughout American history: from the oppression of emancipated slaves after the Civil War to the internment of Japanese Americans during World War II to President Trump's ban on Muslim travelers. He applies lessons from these and other past struggles to such pressing contemporary issues as the rights of sexual minorities and the homeless, racism in the criminal justice system, police brutality, voting restrictions, oppressive measures against migrants, and more.
Deeply researched and well argued, Practical Equality offers a sense of optimism and a guide to pursuing equality for activists, lawyers, public officials, and concerned citizens.
A few blurbs:
"Egalitarians take notice! Our interpretations of the Constitution's guarantee of equality are losing ground on every front. Robert Tsai develops his argument via a great array of well-told historical and contemporary cases, and he is deeply alive to the perils as well as the promise of his proposal." — William E. Forbath
"How do you fight for social change during periods of reaction or when structures of injustice are deeply entrenched? Robert Tsai's Practical Equalitybeautifully wrestles with this dilemma and with the everyday political challenge of defending the principle of equality under less than ideal circumstances. The result is a work of striking political and legal imagination, an essential book with critical insights for activists, scholars, and lawyers." — Aziz Rana
More information is available
here
.